The Alpine UK Tour 2022 is coming to Alpine Centre Liverpool on 18thand 19th July.
Following the success of the 2021 Tour our brand-new Alpine showroom at Sefton Street, Liverpool will welcome the Alpine UK Tour in 2022.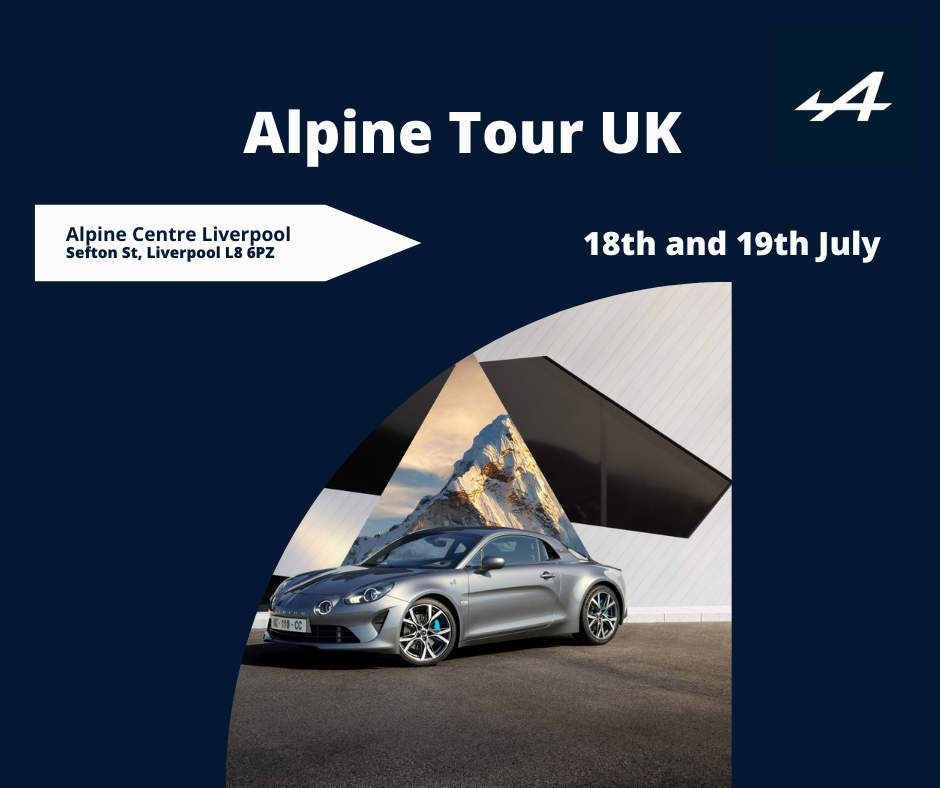 Over two days, 18th and 19th July, Alpine fans young and old are invited to come and see the BWT Alpine F1 car* and our Alpine range up close and personal.
From the dramatic sportiness of the A110S to the A110 GT with the perfect blend of elegance and performance. You can meet our Alpine experts and see for yourself why Alpine has been making the hearts of sports car lovers beat faster for decades.
We will be welcoming the Alpine owners club who will be displaying classic Alpine models. And bringing with them a wealth of heritage knowledge and sharing the love of all things Alpine.
Alpine Centre Liverpool can't wait to launch the new showroom on Merseyside so come and join us at Alpine Centre Liverpool.
Please contact benjamin.donegan@renault.co.uk to book your A110 test drive at the event, F1 car excluded!
*replica F1 car